a solution-oriented company to ensure individuals and families can get trusted advice to achieve their goals.
I believe everyone should be able to achieve their dream of home ownership.
Our Services
Learn more what we serve
First Home Buyers
Refinancing

Investment loans

Construction loans
Asset finance

Car/personal loans

Business loans
Insurances
BUYING A HOME
Vik is mobile and is available via phone, web chat or face to face appointment.
Below is a breakdown of how what you can expect

FIRST CHAT
UNDERSTAND YOUR SITUATION
RESEARCH AND RECOMMEND
LODGE YOUR APPLICATION
APPROVAL MOMENT & PROTECTION

SETTLEMENT PROCESS & BEING TOGETHER FOR THE LONG HAUL
About Us
Vik is a passionate professional, a local family man, honest and most importantly an expert in the industry. He spent many years doing home loans in one of the major banks and knows ins an out of the banking. More than banking he has spent almost 2 decades in the customer services industry and knows how to look after your needs.
He is all about relationships and focuses on your goals. For us more than a business it is the way of life; we take holistic approach and ensure every aspect of your goal is taken care of, we provide tools and an expert advice for your home ownership.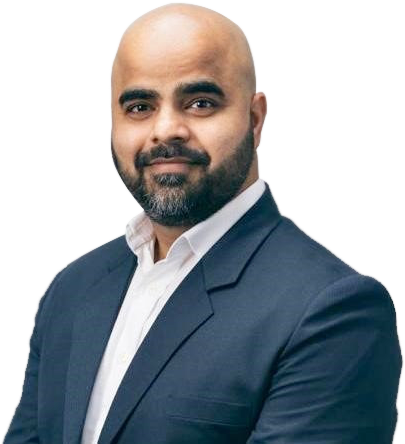 Excellent and hassle free service.
He goes above and beyond the finance questions and also covers personal situations.
Always easy to communicate in person as well as text, phone and emails.
He listens to our requirements carefully and provide comprehensive but achievable advice.
He always kept us informed on the process and been proactive in his approach.
He always remembers our main goals but most importantly works in the best interest of his clients and with top priority.
Will recommend his anytime to anyone.

From the very first phone call to meeting him in a cafe to discuss the somewhat daunting process of house buying, Vik guided us with sound advice, empathy and generosity with his time. He's very personable and genuinely seemed to want to help us reach our goal – which we did.
We'll certainly use Vik in the future and have strongly recommended him to everyone we know.

Rushdi Ghazzi
Vik is the most understanding person for my needs in order to provide me with the right service. He serviced me with passion and knowledge giving me all the answers i need and if he didn't know the answer he will research and investigate untill he provide me with the best answer to his knowledge.
Vik is a close person and i consider him as friend as well as my advisor.
I will definitely come back and work with you again if needed and i do recommend his service to anyone looking for an easy going and friendly process.

Definitely 5 stars to Vik.
Vik has processed a home loan for us, there is nothing that I can ask from him. He did all well for us. He is quite smart in his work and he knows what he is doing. Always have time to listen to you, will never stress out easy to go all the time. He worked for me as per my requirement and gave a solution better than what I expected. I am quite amazed and would really wish them good luck with their new business. Vik is intelligent in his profession and works for his customers, I would recommend him all the time.

FAQ
This links into our secure system where we complete your application. You need to complete this to the best of your ability but if you get stuck, we are here to help you through it. We only use this information for your application for a loan and all the information requested is what each bank requires for applications.
Generally I won't charge you any fees for the financial advice I provide to you. This is possible because, on settlement of a loan, I usually receive commission from the lender If these exceptions will apply to you, I will let you know. See my disclosure guide for more information.
We will collect personal information about you in accordance with my Privacy Policy. We regard client confidentiality as of paramount importance. We will not disclose any confidential information obtained from or about you to any other person, except in accordance with my Privacy Policy. The electronic platform we use to store your personal information is secure and run on Amazon Web Services.